Share
Product Details

Product Size:19 x 7.5 x 3.7 cm

Product Weight:103 g

Material:Stainless Steel, ABS

Power Source:Manual

Function:opener

Usage:open cans and bottles
B2B Information

Item No.:OT-3589

Package:Backing Card

Package Size:5.7 x 5.6 x 13.3 cm

Package Weight:122 g

Certification:REACH, LFGB

Packing:24 pieces / Carton

MOQ:3,000 pieces

Lead time:50 Days

Place of Origin:Taiwan

CCC CODE:8205.51.20.00-1
WELLTOOL Safety Can Opener is the safest way for opening cans without any sharp edges.

It is easy to use, cans can be opened without exertion and there are no resulting sharp edges neither on the lid nor on the cutting edge of the can.
| FEATURES |
EASY TO USE:The handle design is contoured to fit ergonomically into hand. The side for mounted knob rides on a lubricated bearing for easy turning. The textured handle  wont slip.  
LONG LASTING:The body is molded in high-tech polymer for strength and durability. The cutting wheel is the best, high carbon steel available, machined to precise tolerance.
SAFE:The design is unique in that breaks the bead with no sharp edges exposed to cut. The design allows for use on all shape cans such as round and square, small and large.
SANITARY:The lid lifts off with no possibility to fall into the can. The lid can even be used to cover the can after use. The cutting wheel doesn't cut through the can and never comes in contact with the food.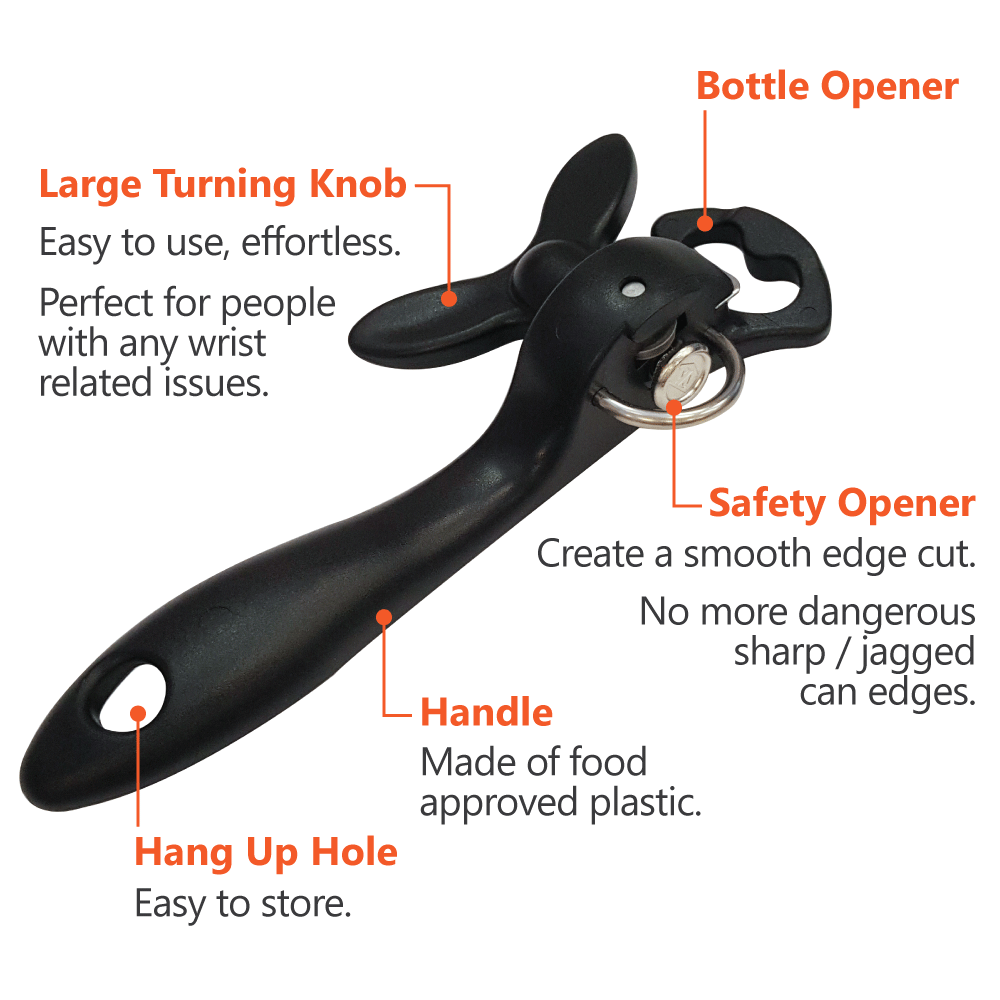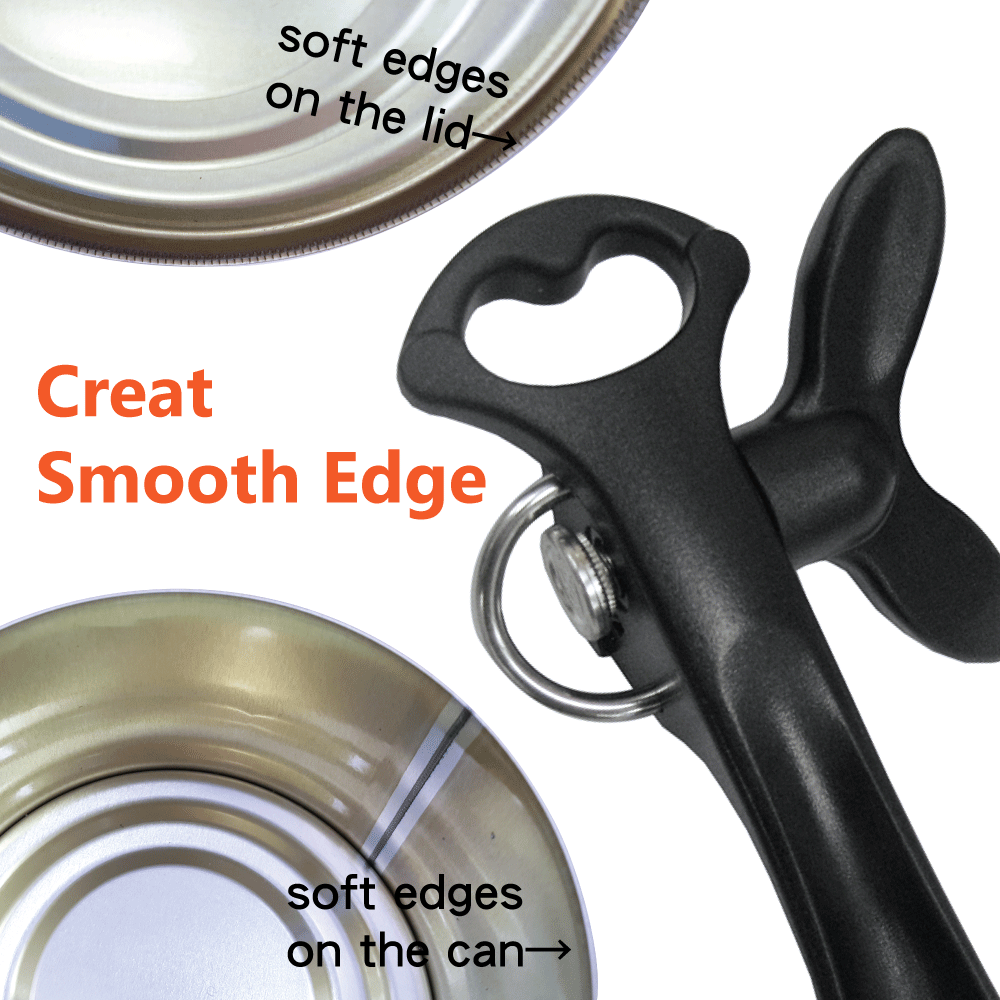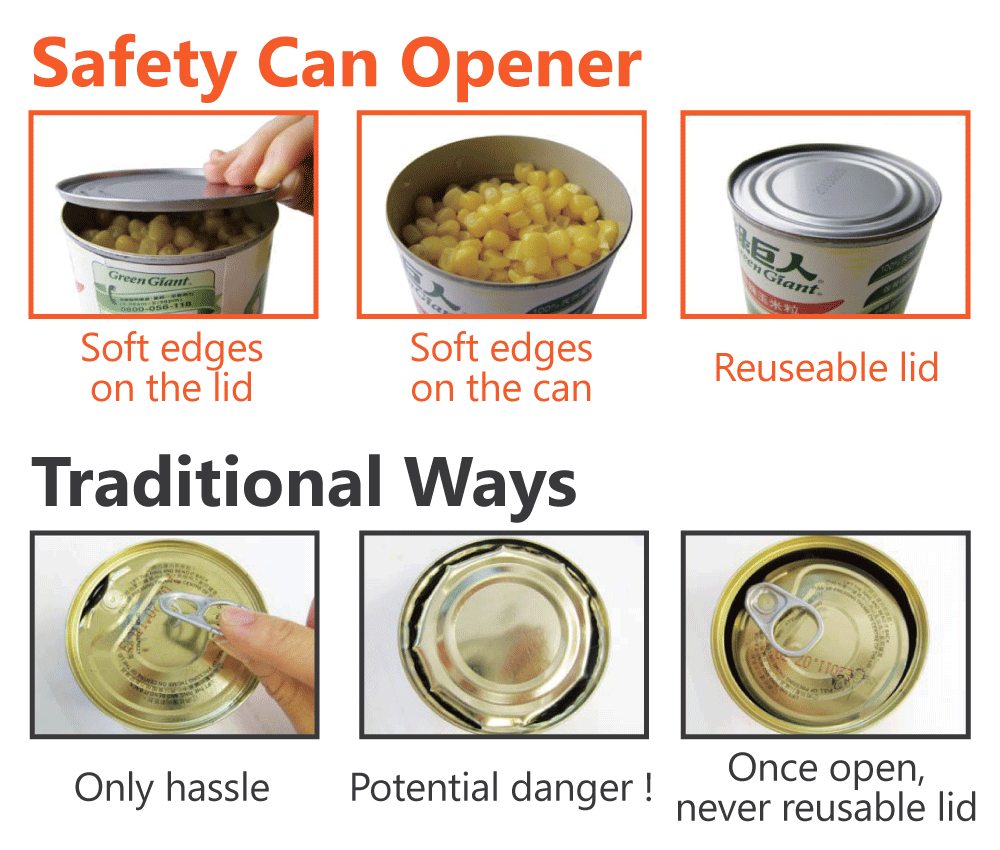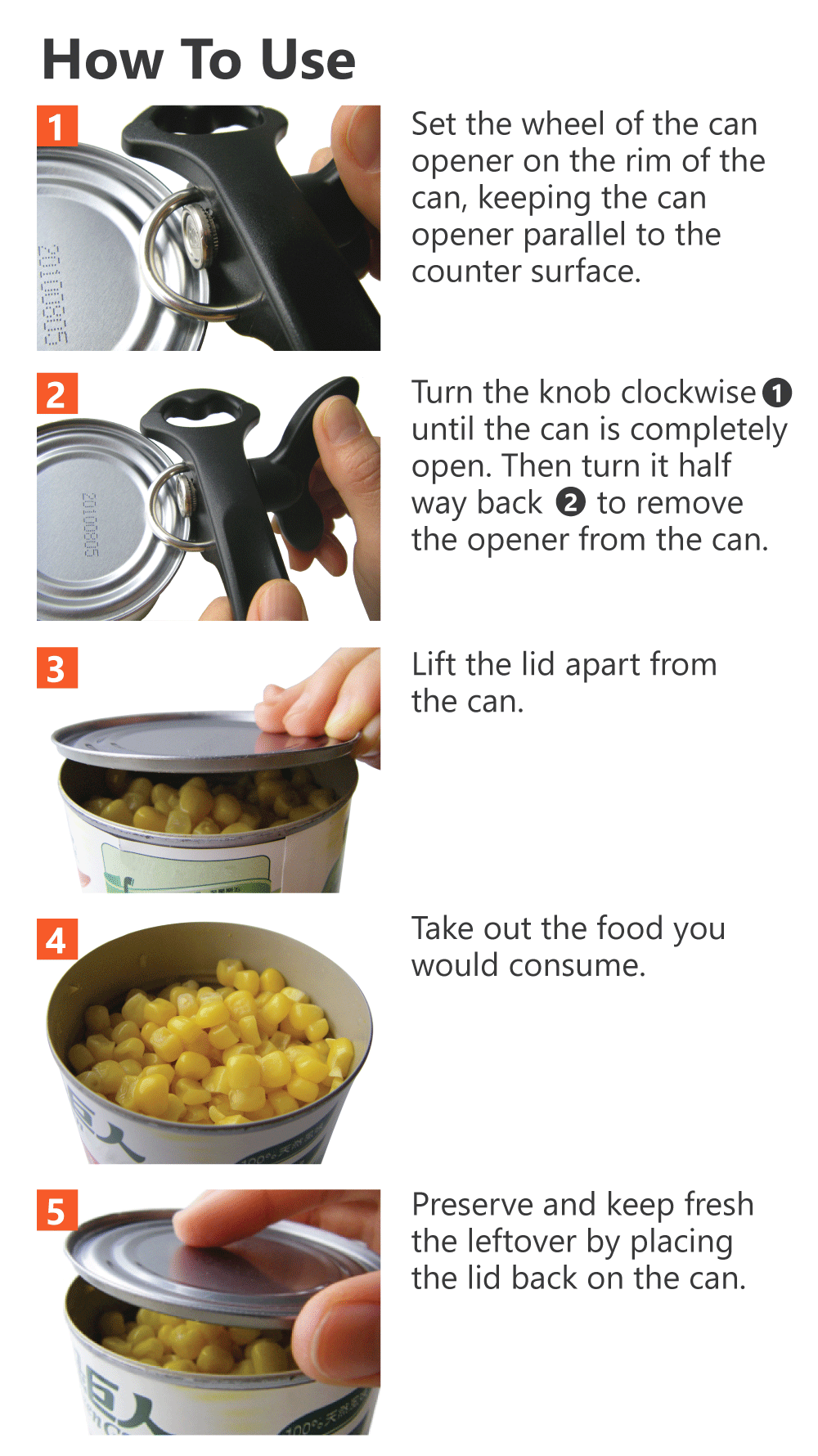 View full details