Share
Product Details

Product Size:10.5 x 4.9 x 4.9 cm

Product Weight:142 g

Material:ABS Plastic, rubber

Power Source:3 AA Alkaline Batteries

Function:Vacuum

Usage:Home Storage, Food Preservation, Travel Storage
B2B Information

Item No.:VAC202

Package:Color Box

Package Size:5.6 x 5.8 x 12.6 cm

Package Weight:175 g

Certification:CE-EMC, CE-LVD, RoHS

Packing:48 pieces / Carton

MOQ:1,008 pieces

Lead time:45 Days

Place of Origin: Taiwan

CCC CODE: 84141090003
DR. SAVE UNO vacuum pump is a convenient, efficient and environmentally friendly product. The product features are:
1. Lightweight and easy to carry: size 4.9 cm* height 10.5 cm, weight 142 g, is a small and easy carrying battery vacuum pump.
2. One-Touch start, easy to operate: It can be activated by lightly pressing the switch, and there is no need to hold the machine to operate.
3. Patented joint with multi-purpose and Oil and water-proof structure: The patented exhaust nozzle can be used for almost every vacuum container on the market, such as clothes storage bags, food storage bags, vacuum canisters, vacuum stoppers, etc...
4. Helps saving up to 70% SPACE inside your luggage.
| How To Use |
| Highly Recommended |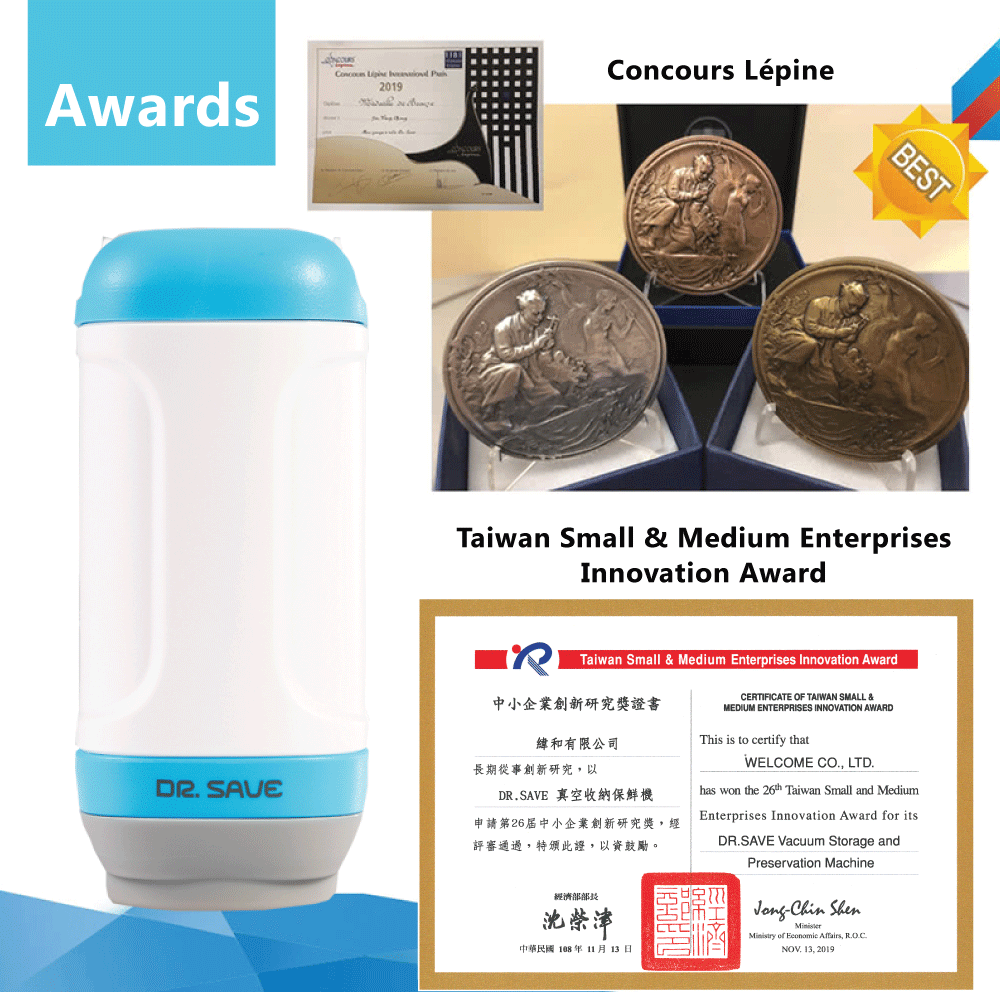 View full details