Share
Product Details

Product Size:10.5 x 4.9 x 4.9 cm

Product Weight:142 g

Material:Pump : ABS Plastic, Rubber / Vacuum Bag : PE+Nylon

Power Source:3 AA Alkaline Batteries

Function:Vacuum

Usage:Home Storage, Food Preservation, Sous Vide
B2B Information

Item No.:VAC202-F

Package:Kraft Cardboard Box

Package Size:28.2 x 16.6 x 8 cm

Package Weight:608 g

Certification:CE-EMC, CE-LVD, RoHS, LFGB, FDA

Packing:12 set / Carton

MOQ:1,008 sets

Lead time:45 Days

Place of Origin:Taiwan

CCC CODE:84141090003
| Products Description |
Lightweight and easy to carry : size 4.9 cm* height 10.5 cm, weight 142 g, is a small and easy carrying battery vacuum pump.
One-Touch start, easy to operate : It can be activated by lightly pressing the switch, and there is no need to hold the machine to operate.
Patented joint with multi-purpose and Oil and water-proof structure : The patented exhaust nozzle can be used for almost every vacuum container on the market, such as clothes storage bags, food storage bags, vacuum canisters, vacuum caps, etc.
With a new battery pack, DR. SAVE UNO can operate min. 2 hours.
Made in Taiwan, quality assurance.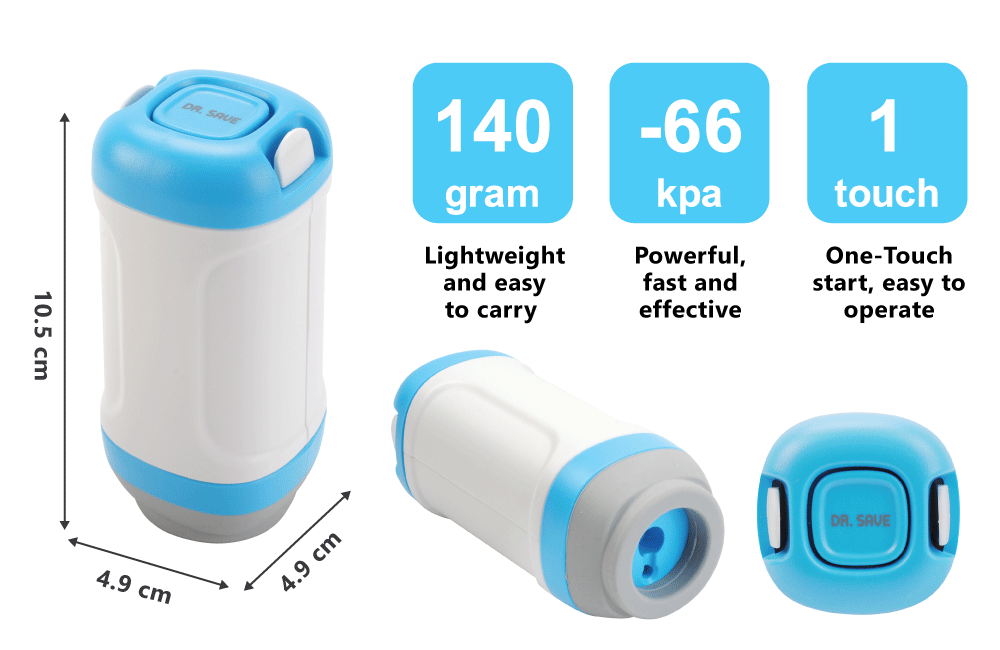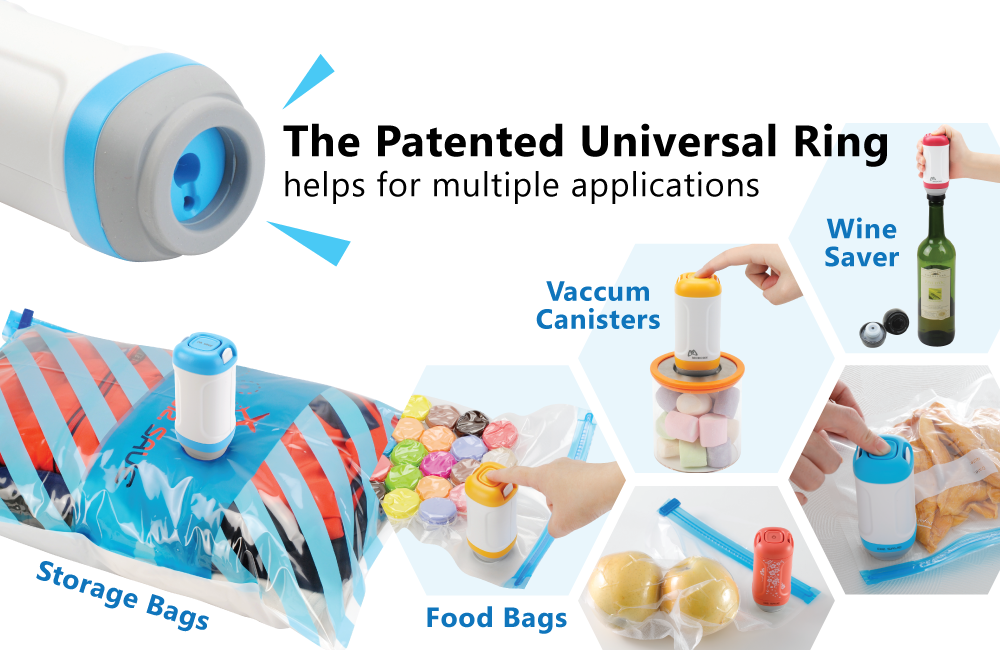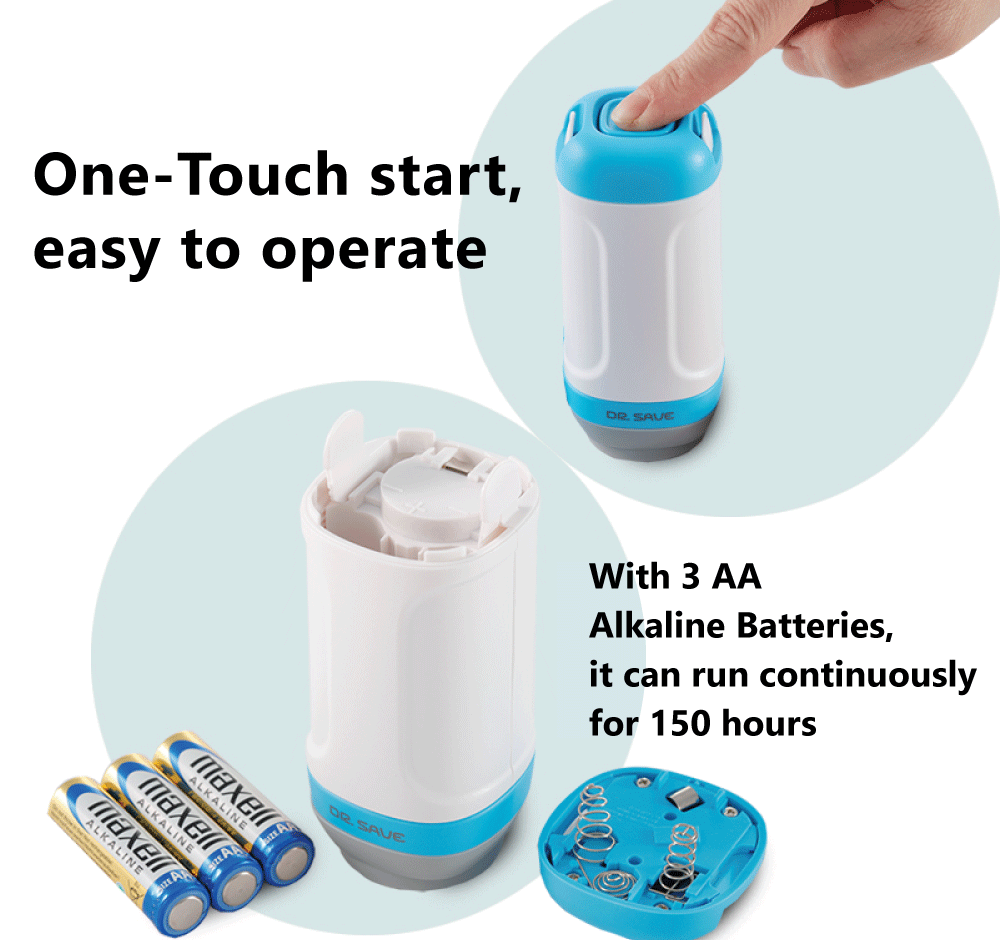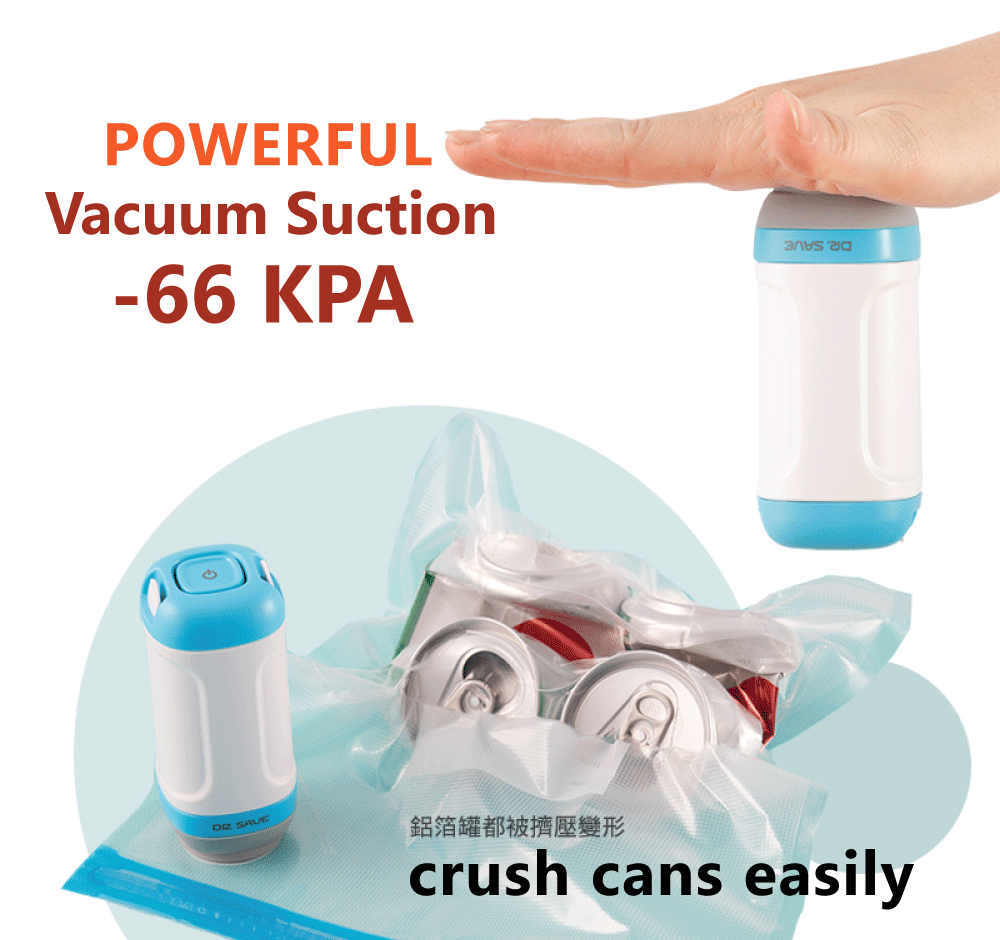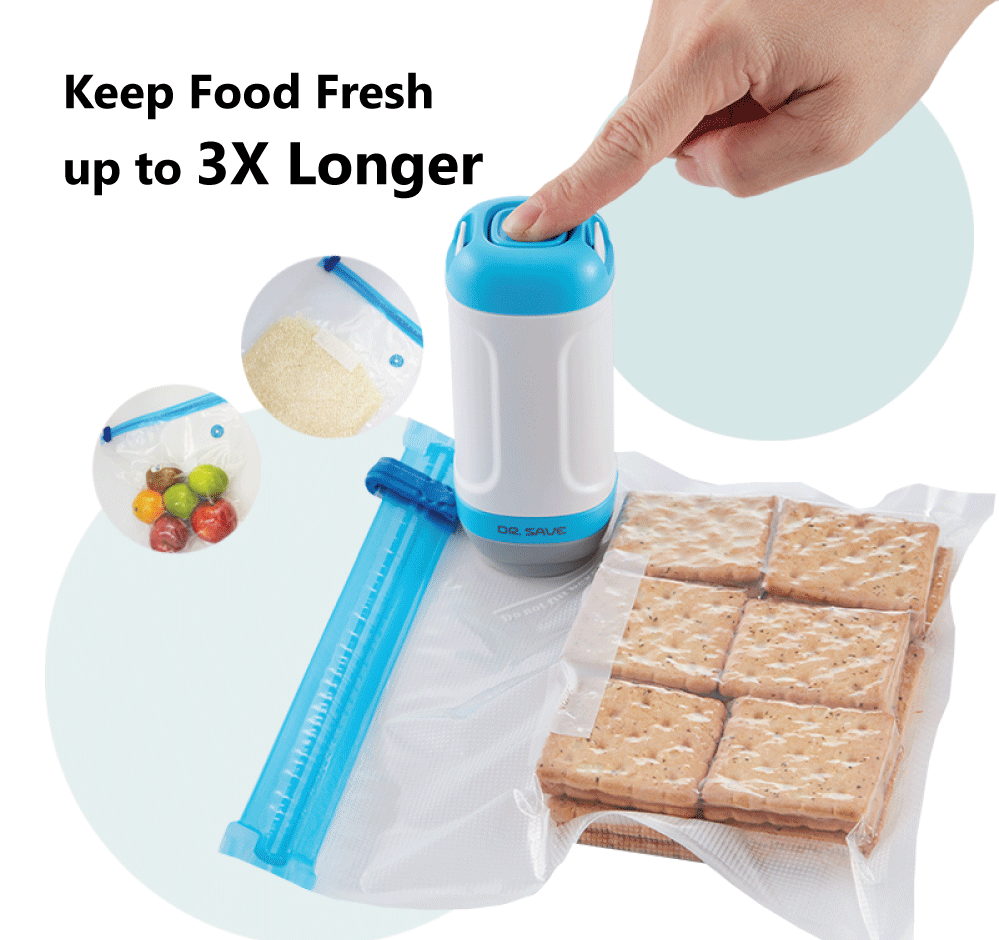 | Product Application |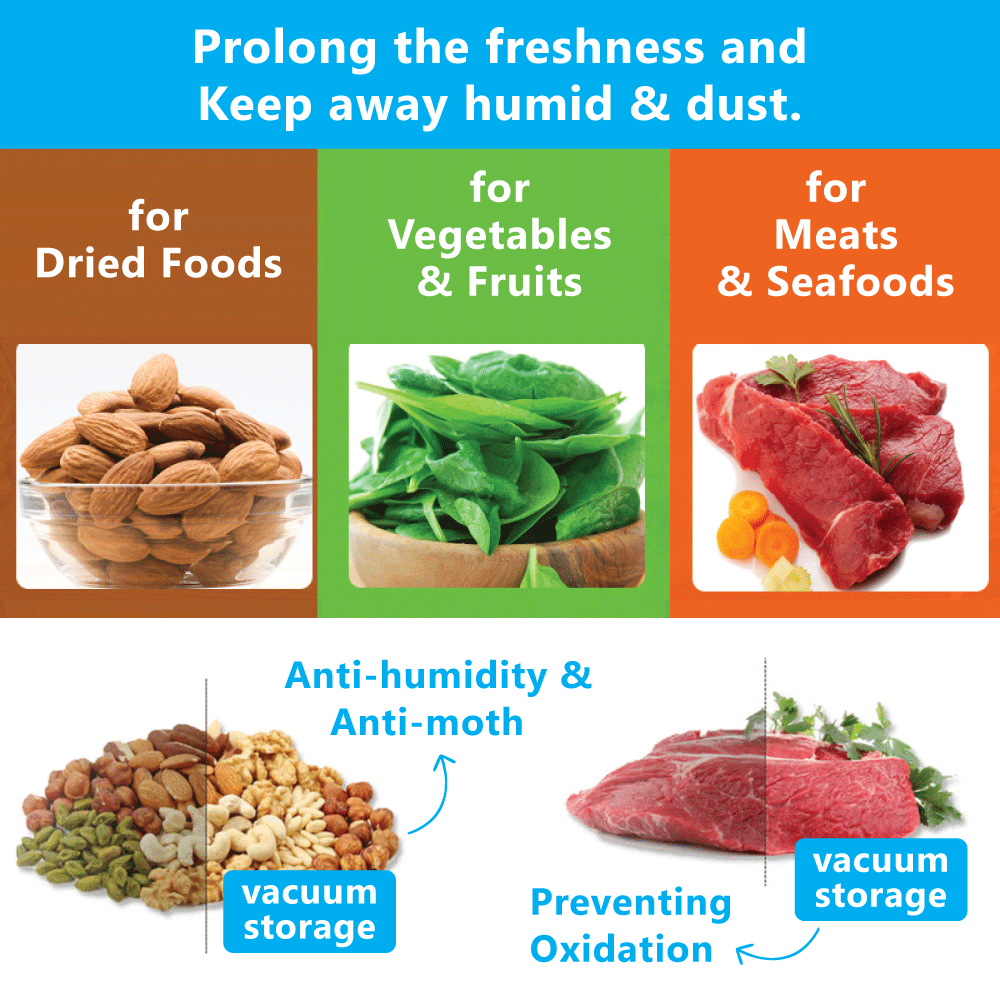 You can determine the vacuum time according to the soft and hard characteristics of different ingredients.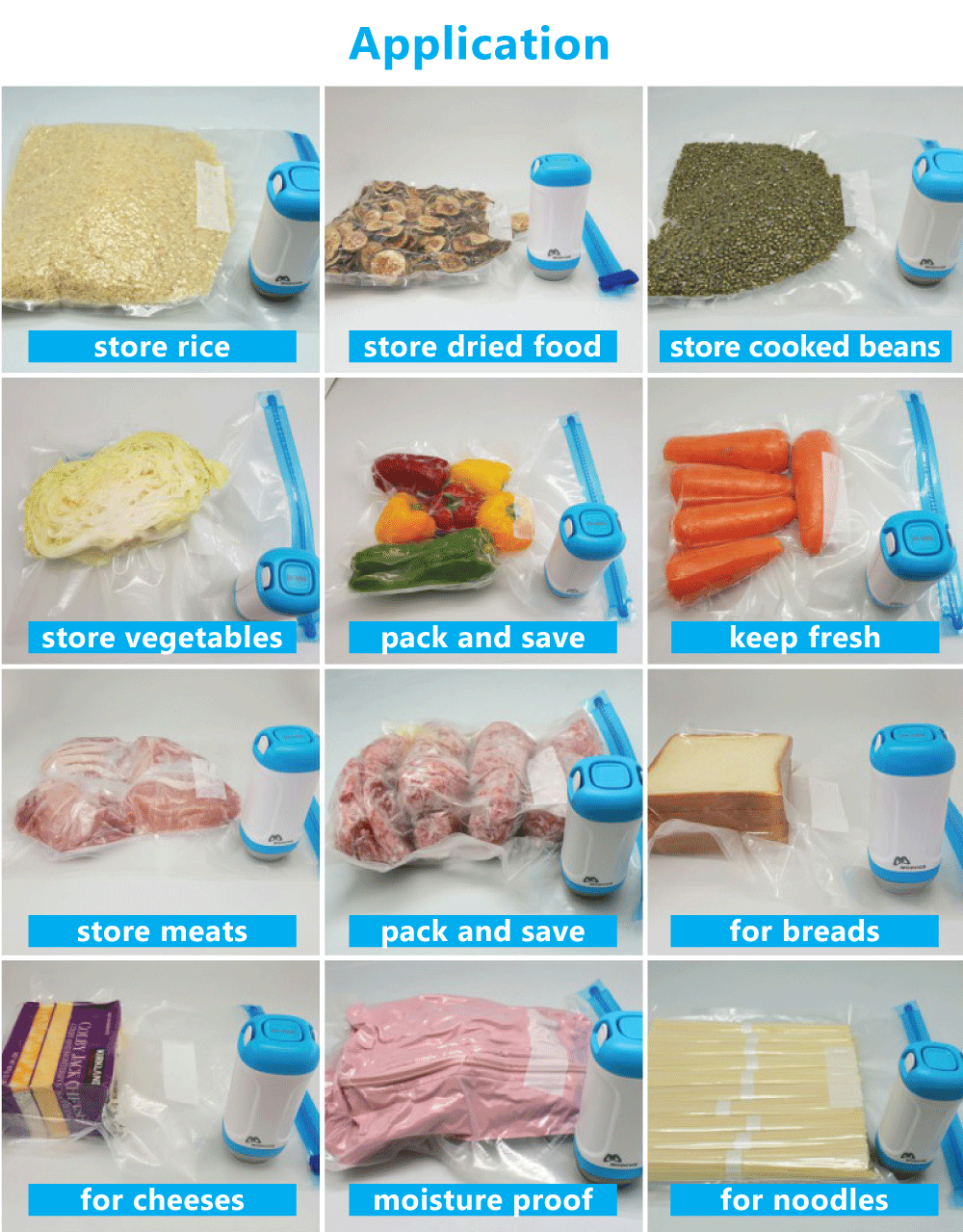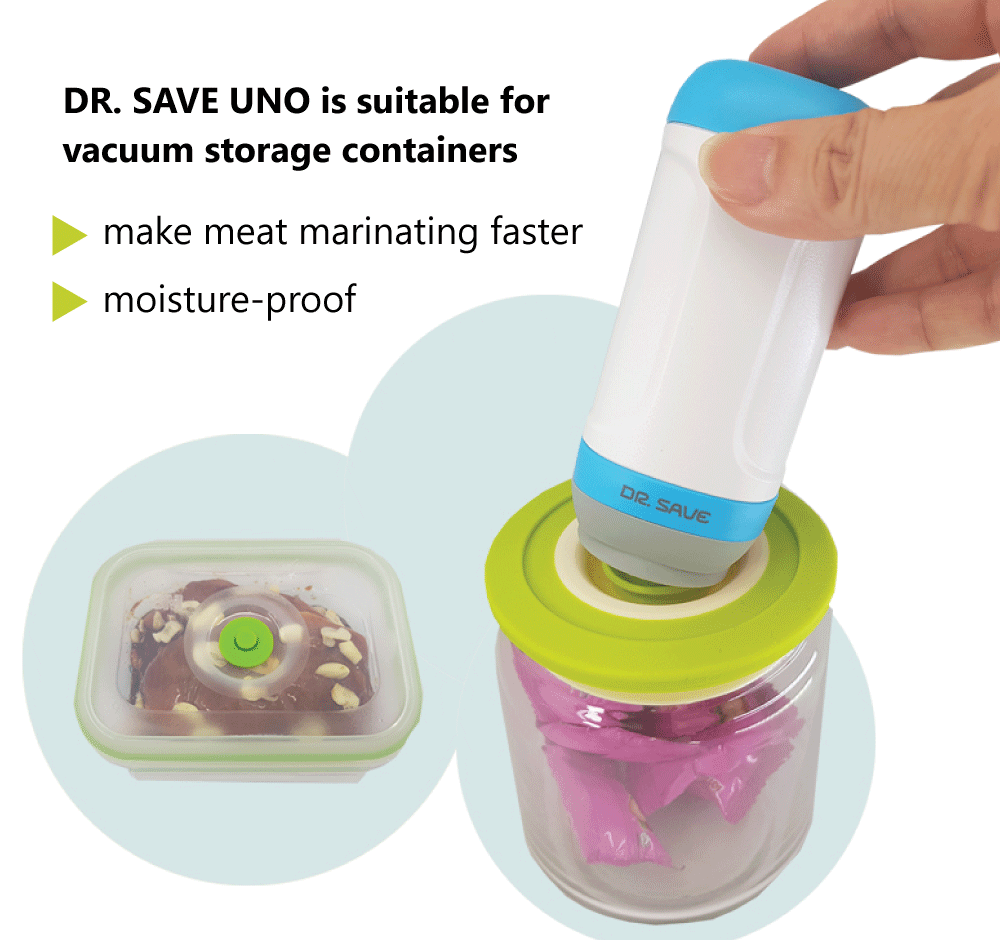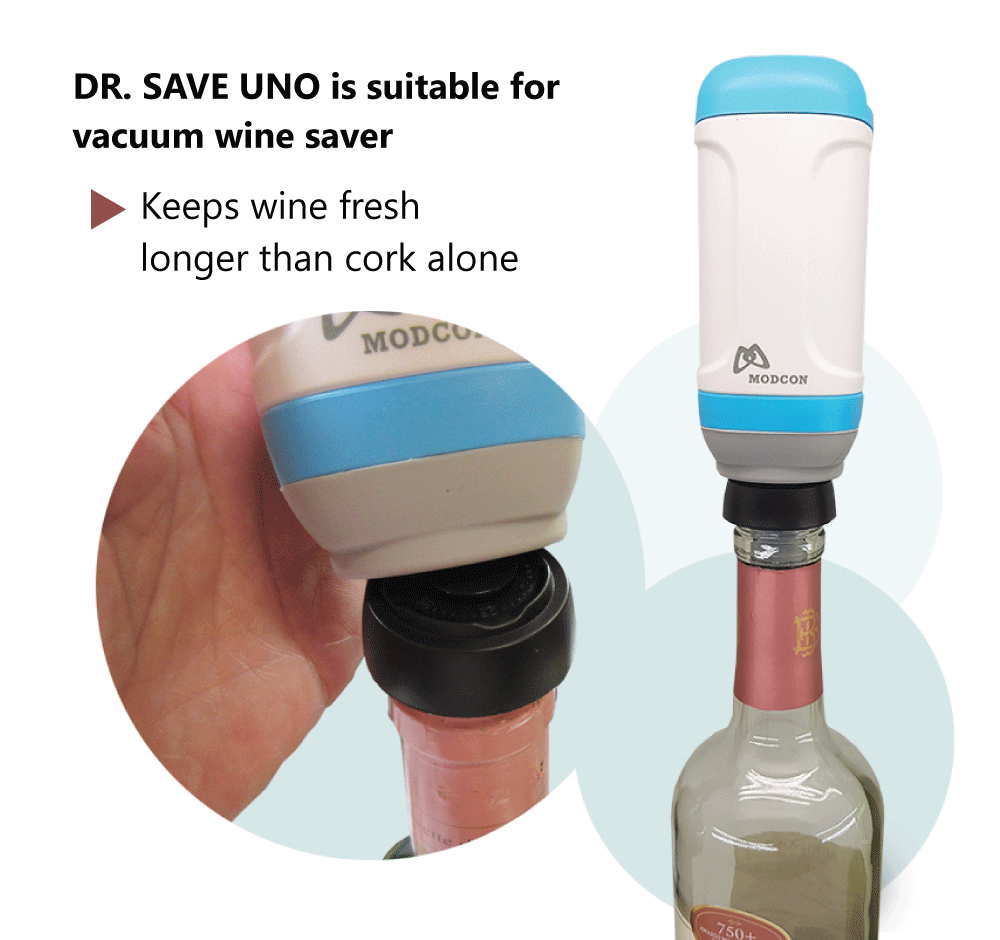 | How To Use |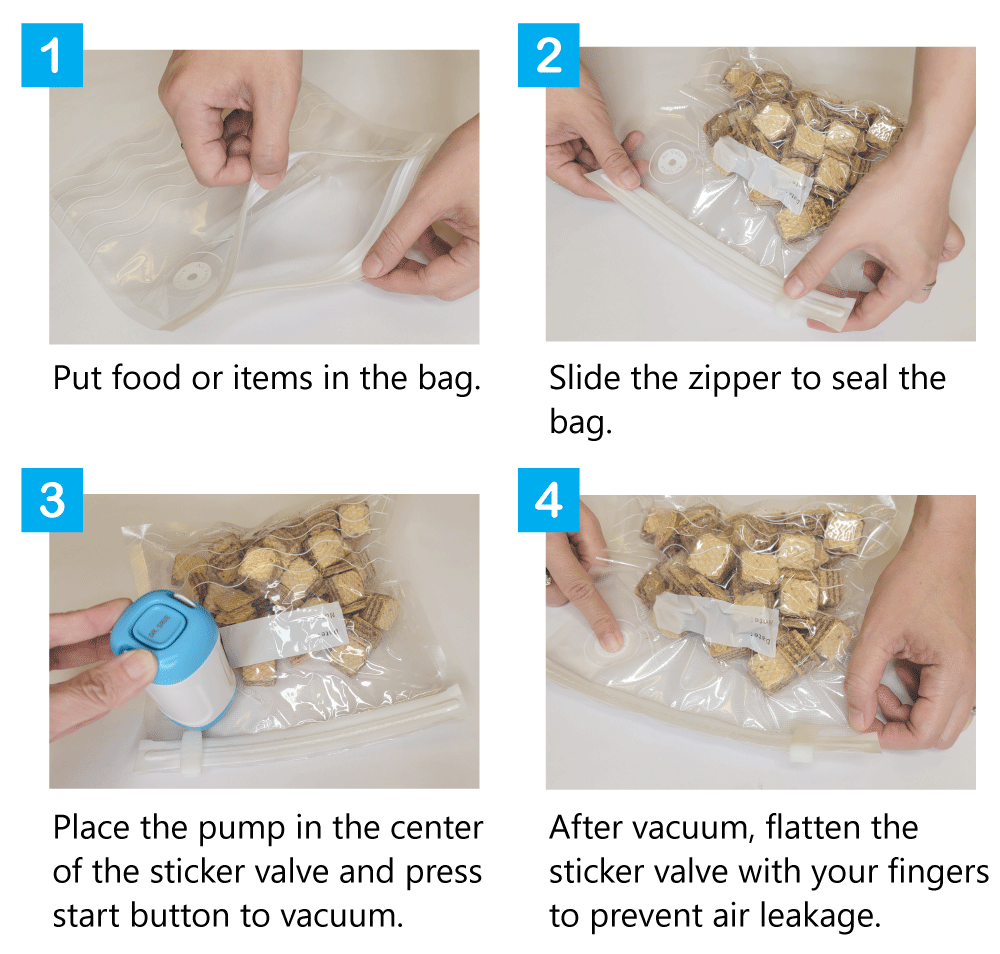 | Package Content |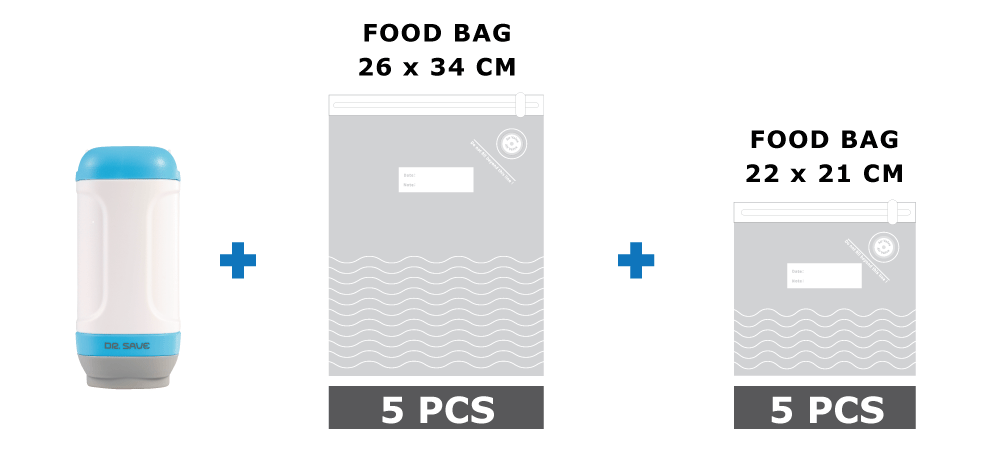 1 piece DR. SAVE UNO Battery Vacuum Pump
1 piece user manual
5 pieces DR. SAVE Vacuum Food Bags (26 x 34 cm)
5 pieces DR. SAVE Vacuum Food Bags (21 x 22 cm)
| Highly Recommended |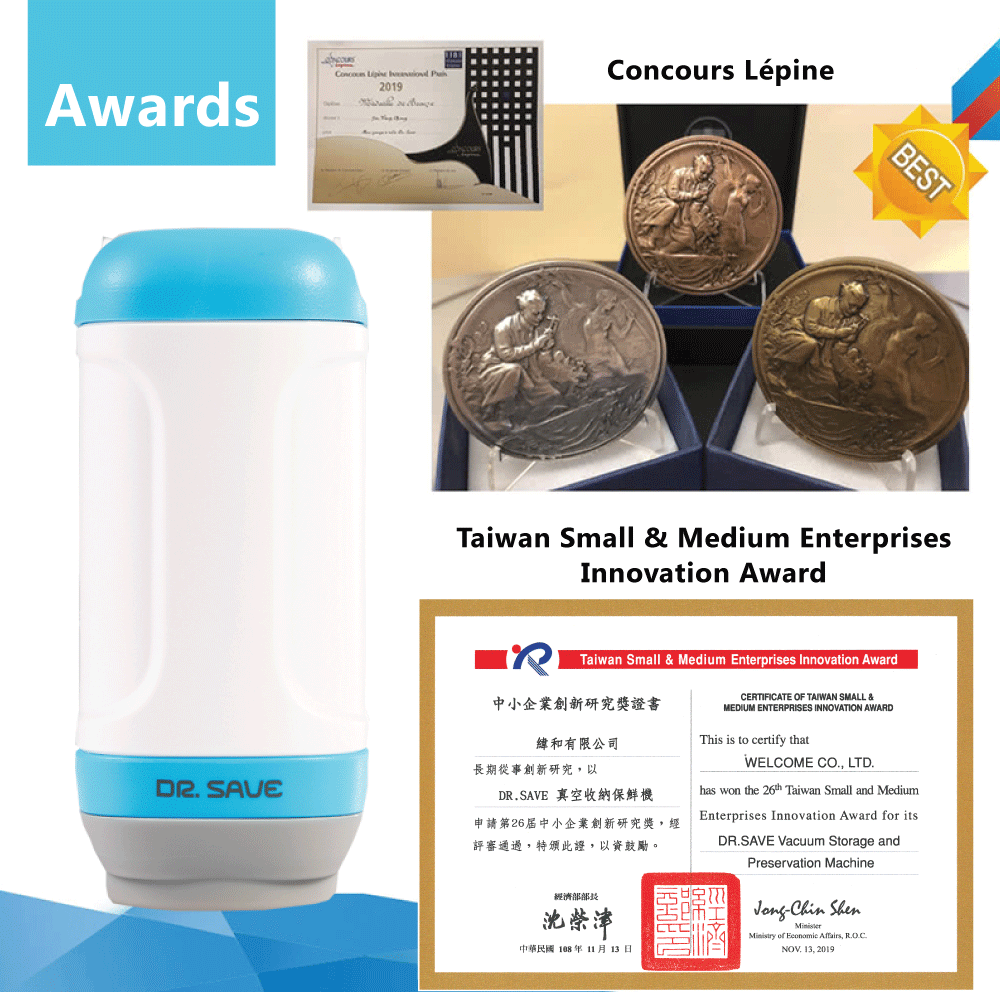 Youtuber Chef Chouchou introduce how to use DR. SAVE UNO food bag to make steak sous vide.
View full details