Share
Product Details

Product Size:3.6 x 8.5 x 2.8 cm

Product Weight:42 g

Material:ABS Plastic, Rubber, Stainless Steel, Teflon Tape, Ceramic, Ni/Cr. Heat wire.

Power Source:2 AA Alkaline Batteries

Function:Seal

Usage:Food Preservation, Sous Vide, Organizing small items, Wrapping, DIY, etc.
B2B Information

Item No.:ST002

Package:Slide On Card

Package Size:14 x 8.8 x 3.5 cm

Package Weight:55 g

Certification:CE, RoHS, REACH

Packing:120 pieces / Carton

MOQ:3,000 pieces

Lead time:30 Days

Place of Origin:Taiwan

CCC CODE:8422.30.00.00-8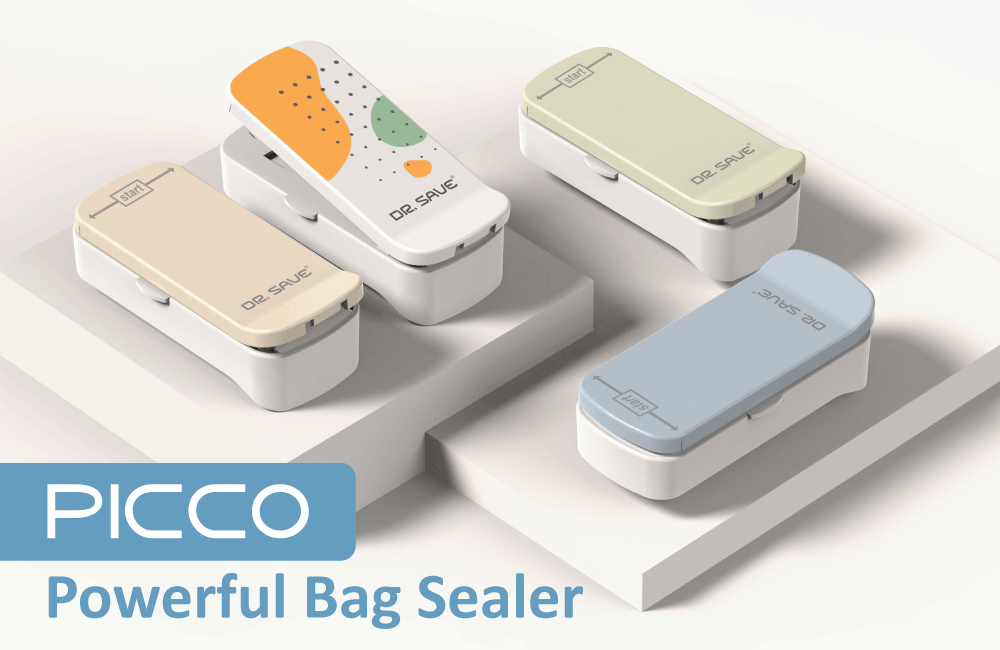 | Features |
1. Patented Collapsible Structure

Space saving, easy storage and portable.
Prevent accidental touch of heating pad.
Avoid wasting the non-essential energy by miss pressing.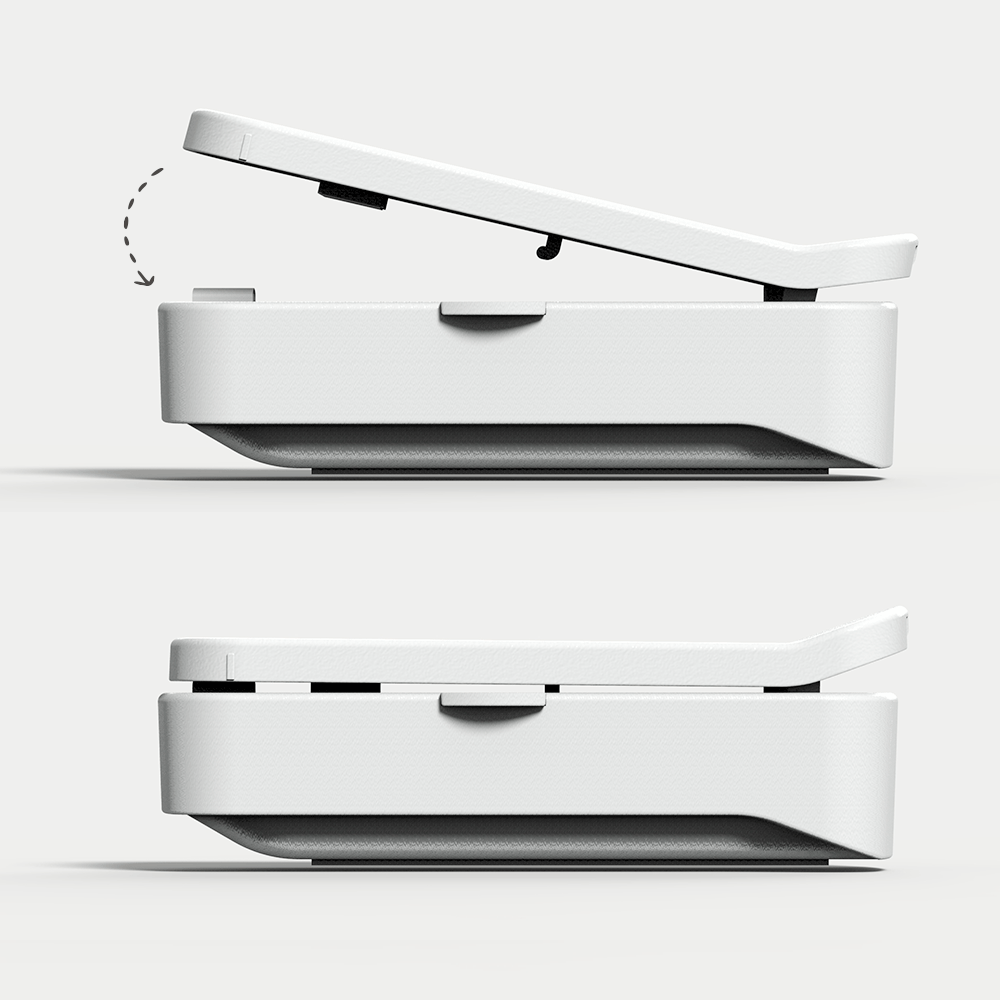 2. Excellent to seal thicker plastic bag !
With upgraded heating wire, this PICOO Sealer is very easy to seal any plastic bag.
Best for coffee bags, aluminum foil bags, nylon bags...
3. Magnetic Back Design
With the magnet strip on the backside, PICCO Sealer is always ready to use on the refrigerator.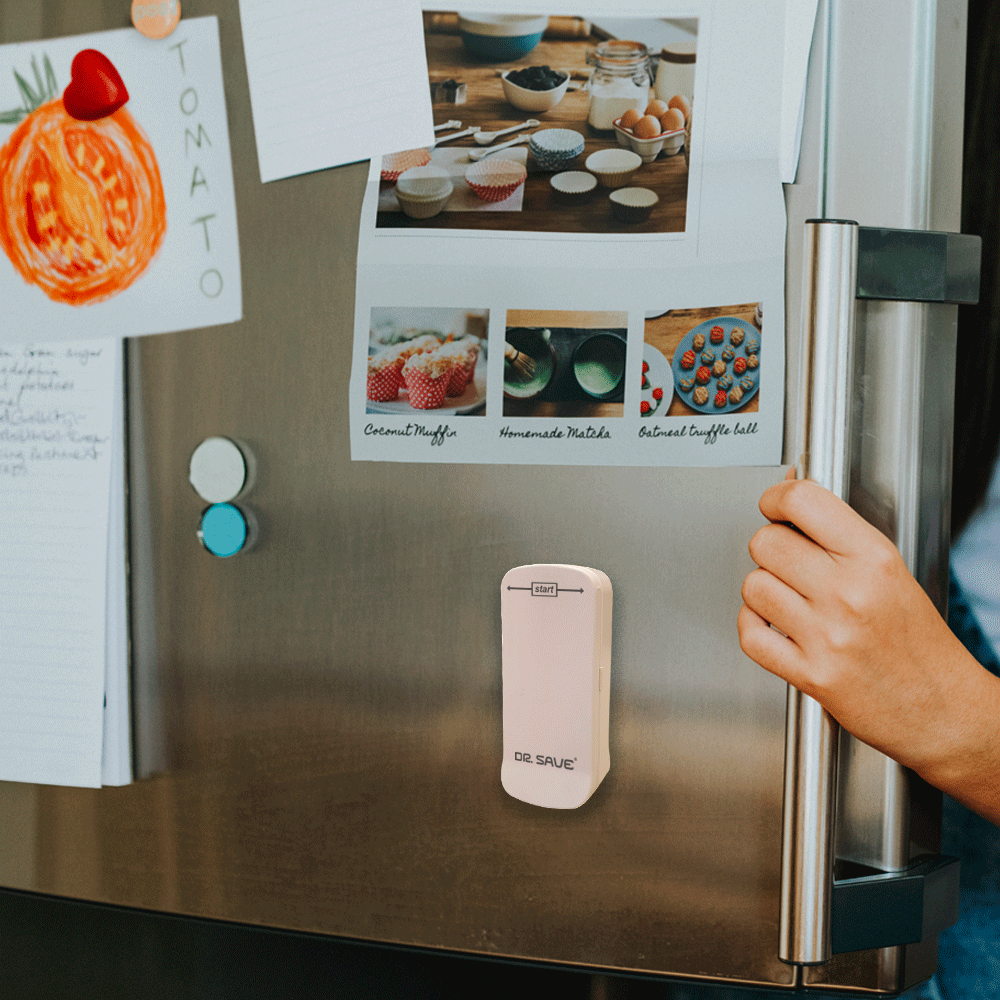 4. Large Printable Space
A large area of printable space allows to perfectly present your brand and design creativity.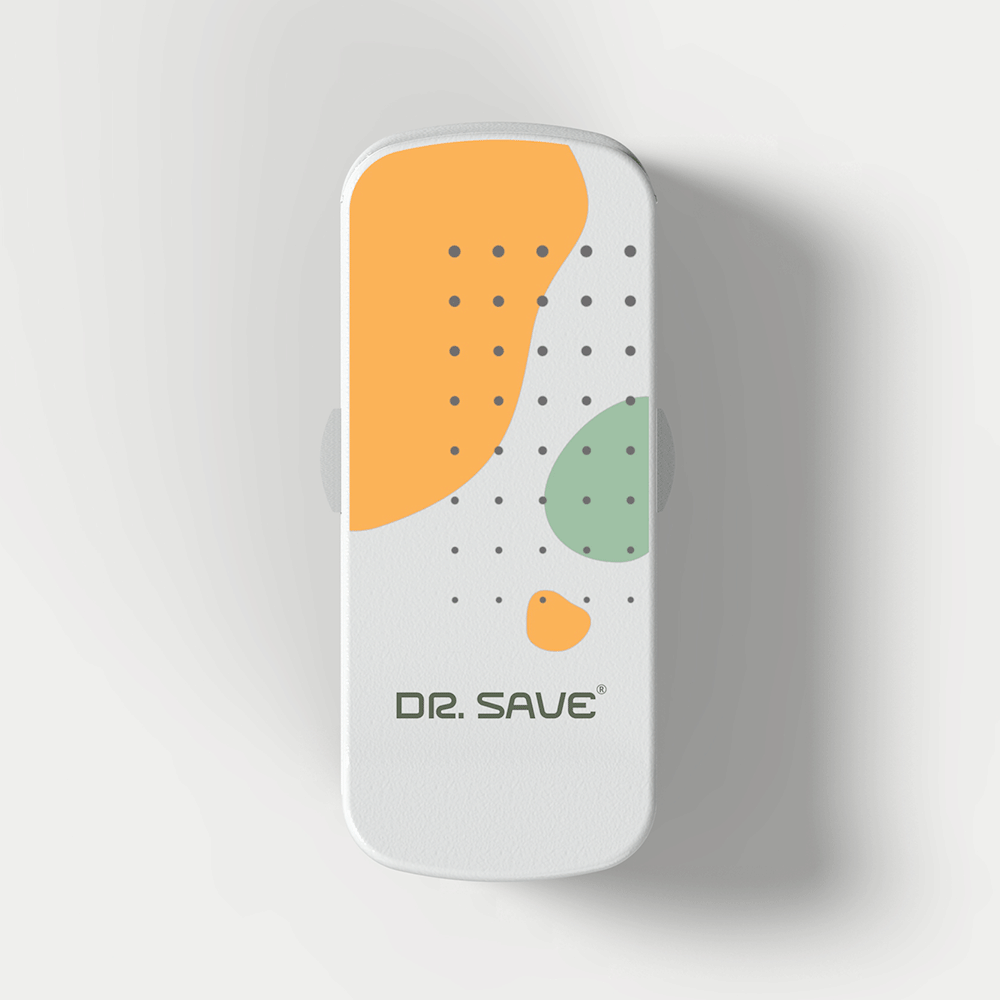 5. High Quality
PICCO is made from ABS material, can resistant to high and low temperatures that make it live longer.

Made in Taiwan. 100% high quality.
Worldwide patented and trademark registered.
| How To Use |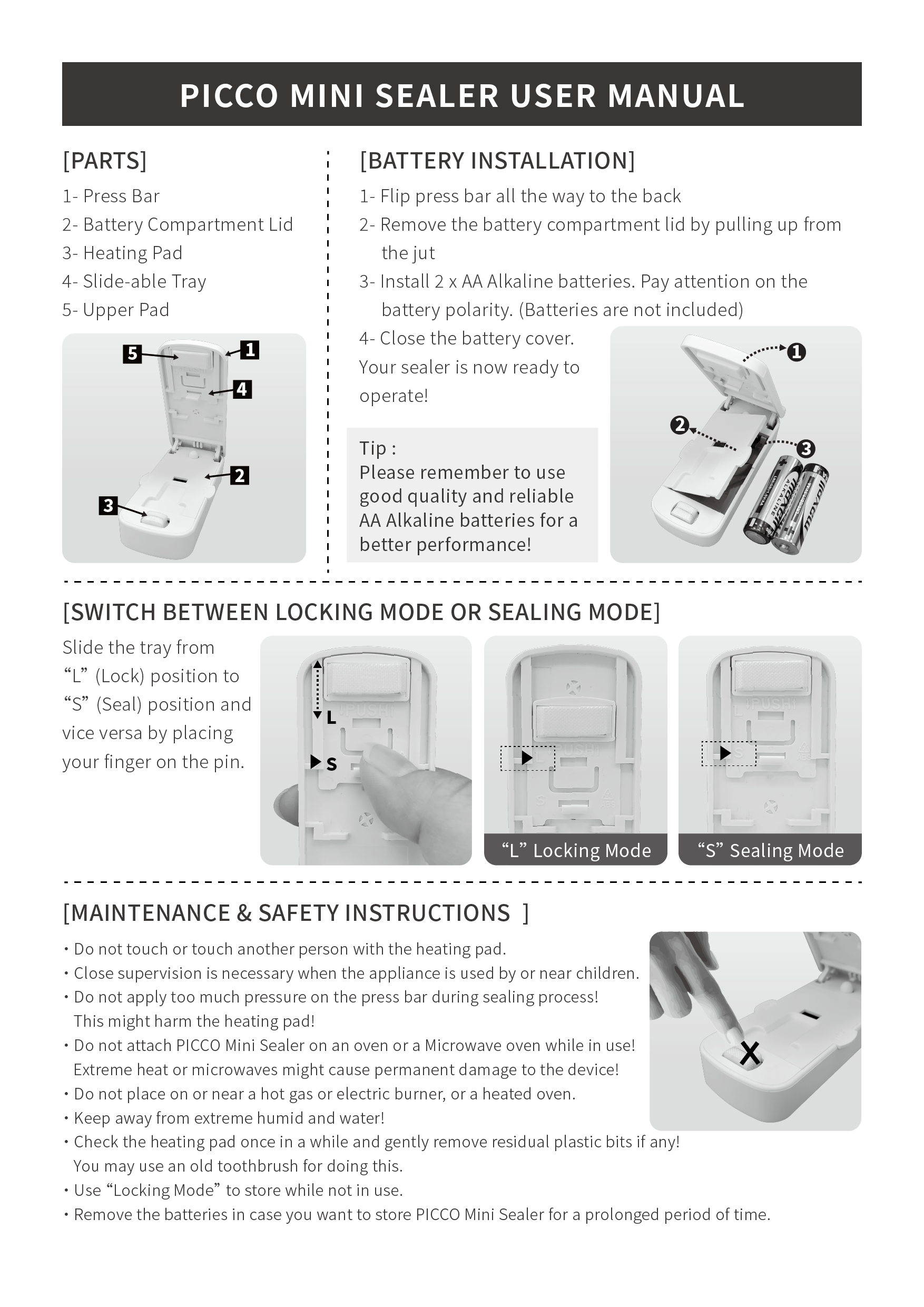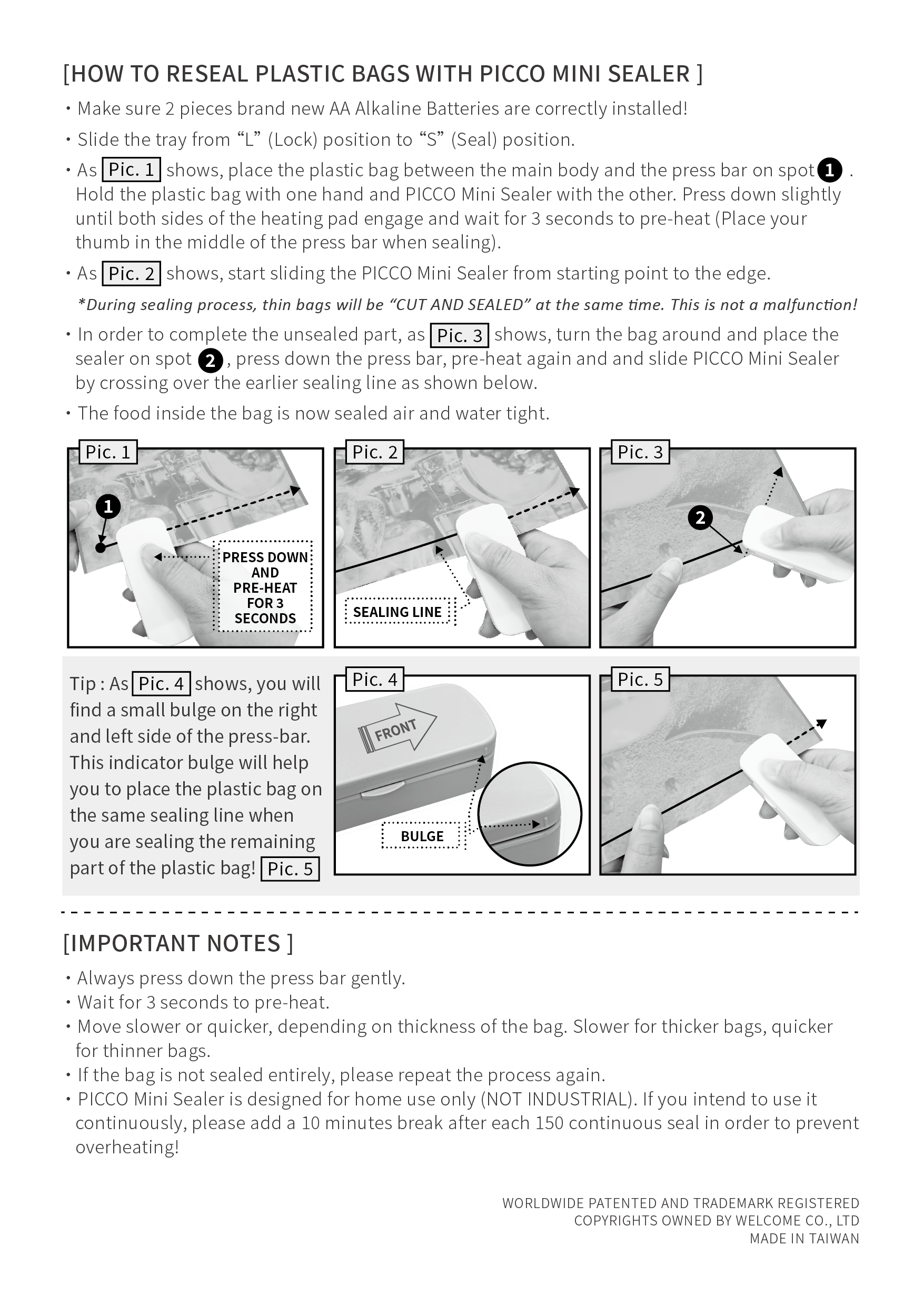 View full details