Share
Product Details

Product Size:9.5 x 4.35 x 4.0 cm

Product Weight:56 g

Material:ABS Plastic, Rubber, Stainless Steel, Teflon Tape, Ceramic, Ni/Cr. Heat wire

Power Source:2 AA Alkaline Batteries

Function:Seal+Cut

Usage:Food Preservation, Sous Vide, Organizing small items, Wrapping, DIY, etc.
B2B Information

Item No.:QU201

Package:Slide On Card

Package Size: 14 x 15.7 x 4.8 cm

Package Weight:81 g

Certification:CE, PAHS, RoHS, REACH, WEEE

Packing:120 pieces / Carton

MOQ:3,000 pieces

Lead time:30 Days

Place of Origin:Taiwan

CCC CODE:85167900007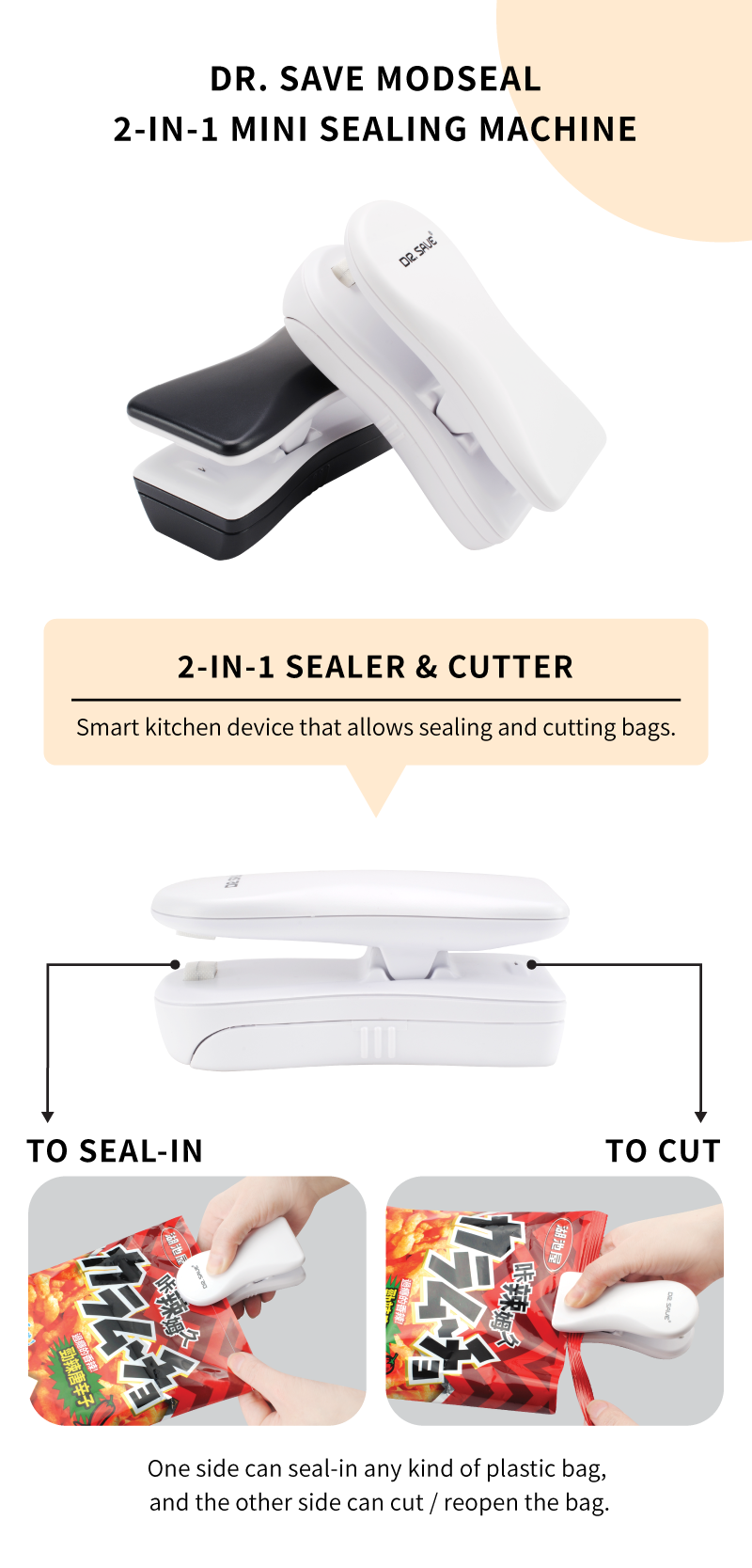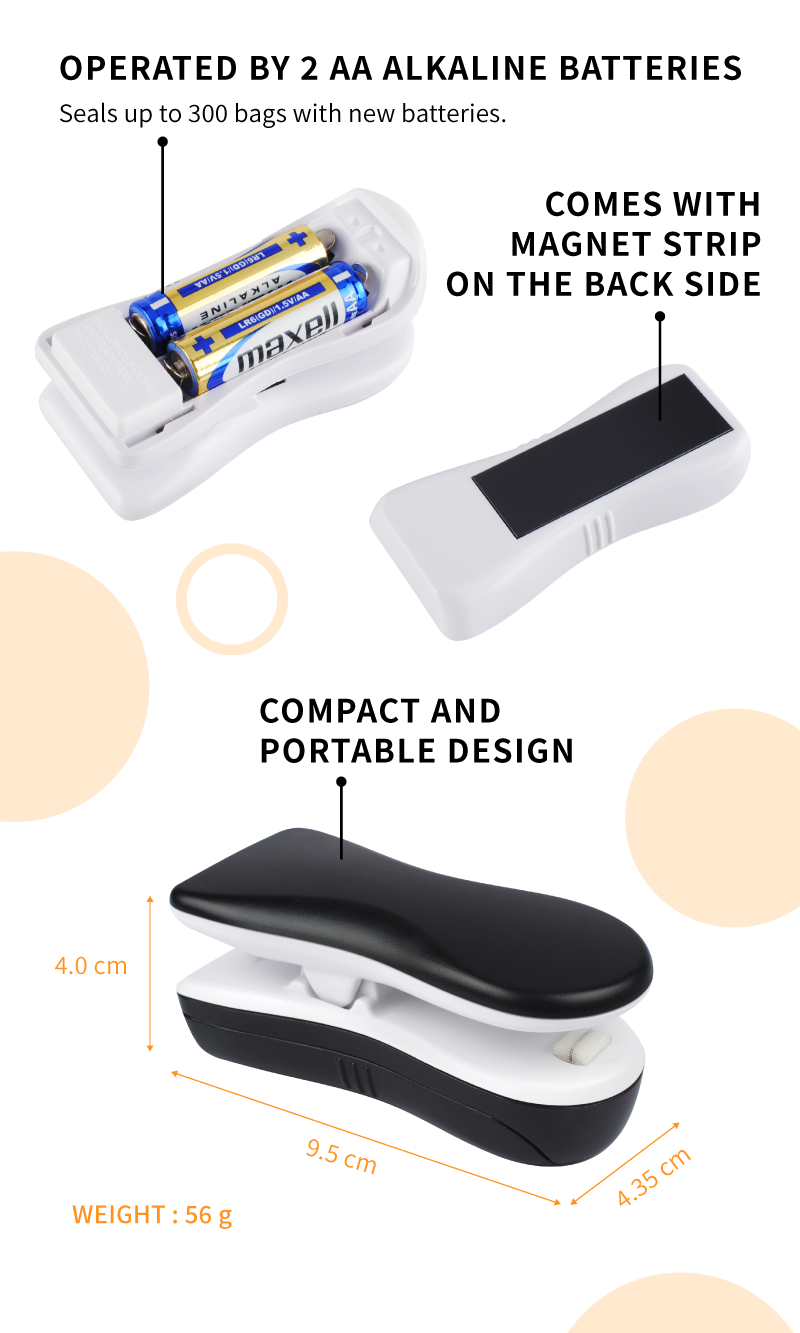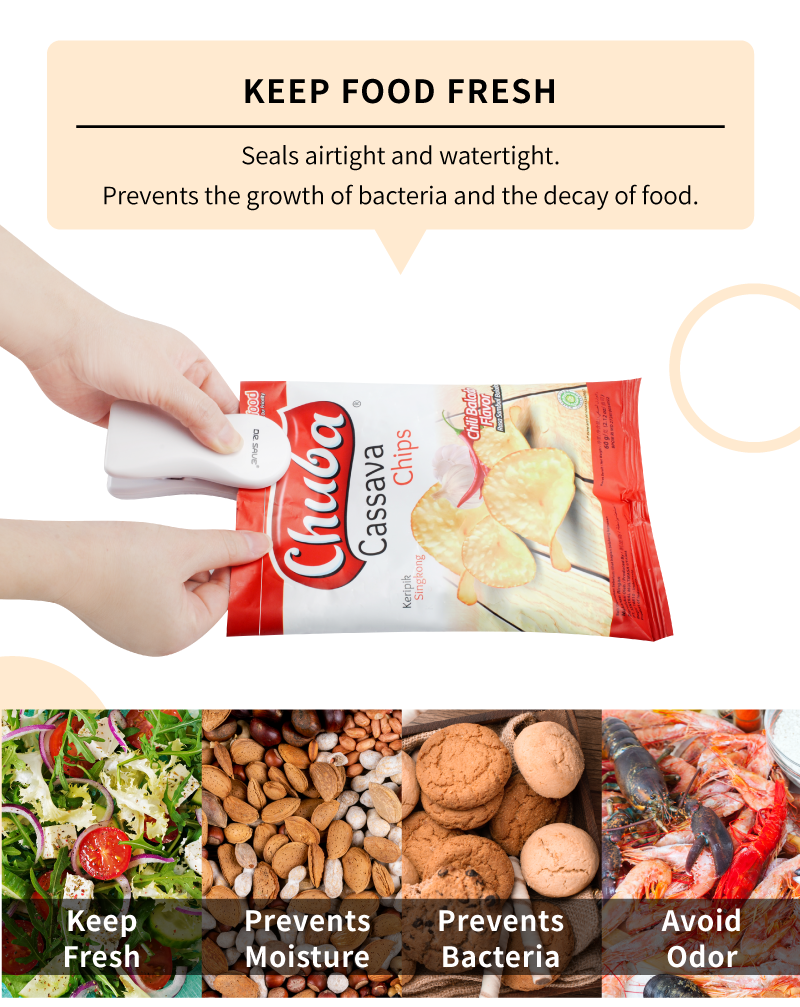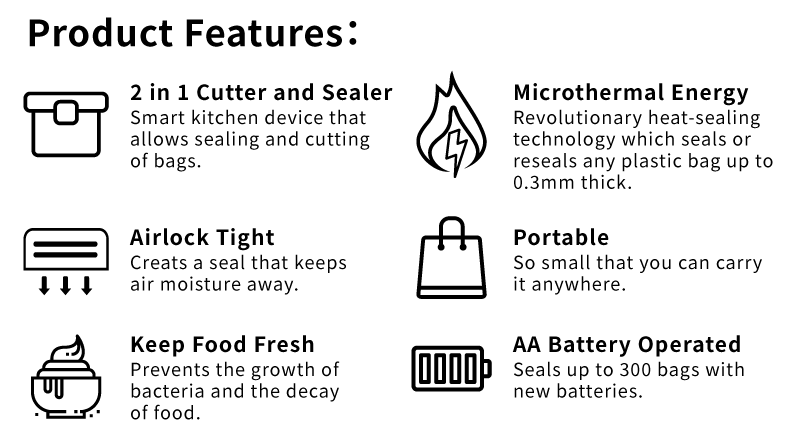 | Features |
Compact and portable design.
Easy to use and convenient to carry.
Seals airtight and watertight.
High temperature sealing, moisture proof, anti mildew.
Sealing with style, multi-functional.
One side can seal-in any kind of plastic bag, and the other side can cut / reopen the bag.
Comes with magnet strip on the back side with safety lock.
Seal any kind of plastic bags up to 0.3 mm thickness.
Operated by 2 AA Alkaline batteries and using MICRO-THERMAL technology, MODSEAL can easily complete 300 sealing jobs after installing new batteries.
Made in Taiwan. 100% high quality.
Worldwide patented and trademark registered.
| How To Use |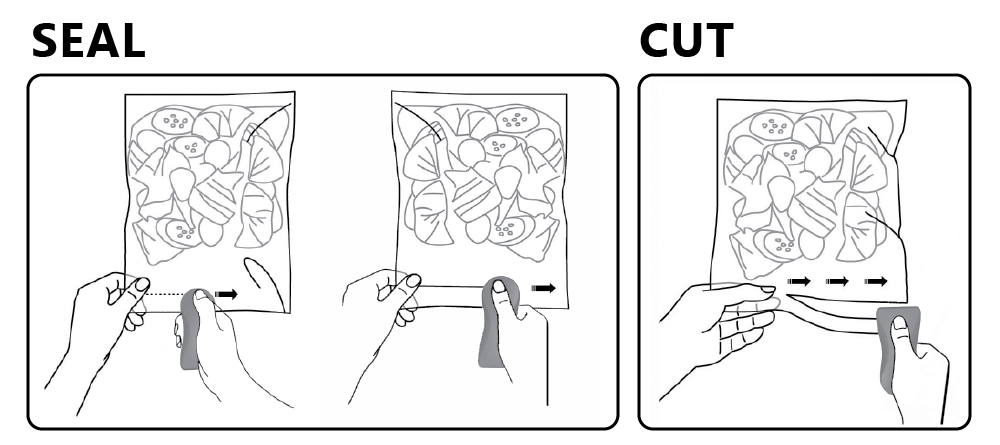 To Seal:
Place the plastic bag between the heating element and upper pad.
Hold the plastic bag with one hand and the sealer with the other.
Press down slightly on the press-bar until both sides of the heater pad (Heating pad and upper pad) engage and wait for 3 seconds to heat up.
Start sliding the MODSEAL along one edge.
Flip the bag over and to the other edge.
To Cut:
Place the plastic bag between the cutting bases.
Place your thumb on the press-bar.
Press down and slide MODSEAL from left to right until the bag is torn open.
View full details